Sport Vision & Eye Protection

Sports Eyewear
At Williams Optometrists we know how precious your eyes are. Athletes and Sports Professionals know, to perform at their best, good vision at all distances is vital.
As Oakley & Adidas stockist we offer a complete range of eyewear and specialist lenses for all of your sporting requirements.
We also source our products from a range of suppliers that excel in providing optimum eyewear solutions for a variety of sports and are suitable for Adults & children.
Swimming, scuba & diving masks & goggles
Football
Squash & Badminton
Basketball
Golf
Skiing & mountain climbing
Running
Fishing & water sports
---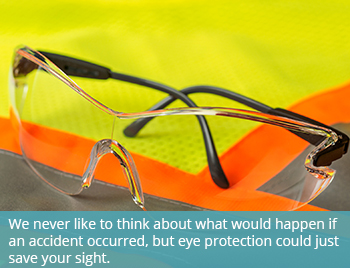 Safety Eyewear
Often people don't think about protecting their eyes from damage and trauma, until something goes wrong and at this point it can be too late. We would recommend that you consider how you are protecting your eyes, as even seemingly simple every day activities including sport, gardening, DIY & many careers could have hidden hazards.
Many workplaces ensure their employees have adequate eye protection and we accept most forms supplied by work for safety eyewear.
Those who are self employed can sometimes overlook the safety of their eyes, we can offer single vision, bifocal and varifocal prescription lenses in CR39, Polycarbonate or Toughened Glass frames are available in plastic or metal with protective side shields and you can be reassured that they will perform correctly and fully conform to British Standards.